Hot Beets: Newsletter May 23, 2022
Plants and Seeds on SALE

We are clearing out the greenhouse and so all plants are on sale 40% off! We've got nice basil, parsley, rosemary, tomatoes, and many varieties of hot peppers, and many more. We will not be bringing many plants to market from now on, so please order to ensure you get what you want.

We are also having a sale on large bulk bags of spinach for freezing. These 4 lb. bags are equal to 8 of our large bags for only $25! Help us clear it out and preserve it for the summer months! Blanched spinach shrinks down to a compact size and doesn't take up much space in your freezer.
Strawberry Update
Thank you to everyone who came out this week to pick our berries! Most of the decent-sized fruit are gone now, but if you are determined to pick some small and very tart and sweet ones, you are still welcome to come during Farm Market Hours this week.
CSA Products and News
WEEK FOUR
Vegetable Share Contents:
Bok Choy
Celery
Head Lettuce
Lettuce Mix
Kale
Beets
Spinach

Bread Share:
Farmhouse Wheat.
A soft, sliced sandwich loaf popular among kids and anyone looking for a more approachable, eatable loaf. Made with 100% whole wheat and enriched with local milk and sorghum syrup.Perfect for PB&J or any sandwich where you want soft bread.
When is _____ going to be at Market?

Around this time of year we get a lot of questions about when everyone's favorite fruit or vegetable is going to be ready to sell. Trust us, we are just as eager as you are to slice up that first ripe tomato or take a bite from a fresh green bell pepper. Though it is hard for us to say exactly when something will be at market because it is dependent on Mother Nature, below you can see their progress! Enjoy a few pictures we've taken of our flourishing summer crops which are starting to fruit!

In order of appearance you can see our tomatoes, MASSSIVE zephyr squash leaves, carrots, eggplants, and bell peppers in flower.
Recipe of the Week: Oven Roasted Beets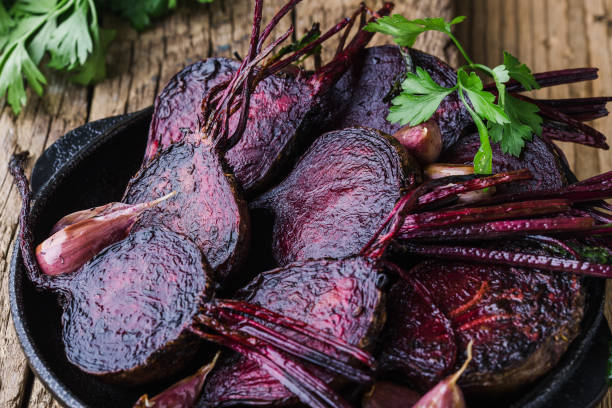 Ingredients:

1 bunch Beets
Olive Oil for coating


Directions:
1.Preheat oven to 425 degrees
2. Wash off the beats and remove the greens, leaving about an inch of stalk
3. Rub olive oil on each beet before placing them in a covered, oven-safe dish or wrap each beet in aluminum foil
4. Bake the beets for at least 45 minutes or until they are tender enough for a fork to pierce the flesh. (Could be up to 1 1/2 hours if beets are large)
5. Allow them to cool before removing the peel with your fingers.
6. Either eat the roasted beets as their own dish, or add them to a salad, puree them with chickpeas for hummus OR add them to a smoothie with different fruits to spunk up your morning routine.

***A reminder that beets tend to bleed and can dye your fabrics/stain your hands. If you get any juice on your clothing, do not rub. Blot the stain with a wet paper towel or even a piece of white bread before running the stain under cold water.***