Seasons are a'changin'

As we usher in the hottest season of them all, we are transitioning away from our cool weather crops to the ones that can stand the heat. A few veggies we now have are tomatoes, green beans, summer squash, zucchini, cherry tomatoes, eggplants, and cucumbers. You can get your hands on these summer favorites by ordering them online or picking them out yourself at our farm store or the Lynchburg Community Market.

With the warm weather, we are saying goodbye (for now) to many of our cooler crops. Now is the time to stock up on veggies such as collard greens, swiss chard, kale, sugar snap peas, turnips and radishes. Many of these can be blanched and frozen so you can continue to enjoy them until we can grow more in late fall!
Kids on the Farm

We are looking forward to hosting 2 groups of kids for culinary-themed educational farm tours in early July. This is the most exciting time to be on our farm and we have the widest selection of delicious fruits for these young cooks to chose from!

The Little Locavores still has openings for rising 1st-3rd graders on July 11-15 for an introduction to the wondrous benefits of our local food system. This includes getting your hands dirty at several area farms! We will also be hosting the Master Chef Jr. program, organized by Lynchburg Parks and Rec.
CSA Products and News
WEEK Seven
Vegetable Share Contents:
Bulb Fennel
Parsley
Lettuce Mix
Tomatoes
Cucumbers
Zucchini
Swiss Chard
Scallions

Bread Share: Pa de Pagès.
Catalan for "farmer's bread," this is the common sourdough baked and consumed in Catalonia, the northeast region of Spain. Our version is made with sifted wheat flour and shaped into a large 1-kilogram boule.A crusty unsliced loaf with a spongy interior.
Slicing tip: cut the loaf in half first. Then place a half-loaf face down on the cutting board and slice from the crusty corner of the loaf downward.
Ingredients: Wheat flour, water, sourdough starter, salt, malted barley.
Recipe of the Week: Homemade Dill Pickles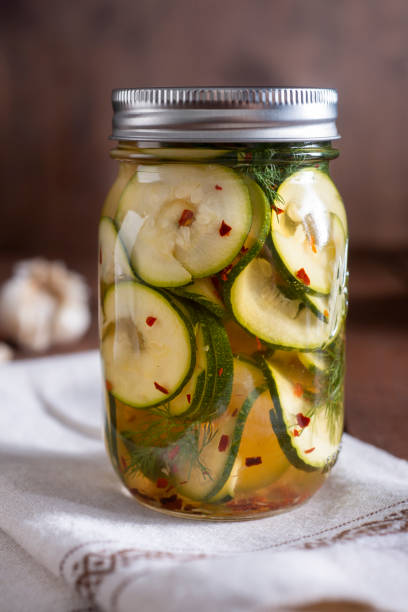 Ingredients:

1 large or 2 small cucumbers (1 pound)
1/2 cup room temperature water
1/2 cup white or rice vinegar
1 1/2 tablespoons maple syrup or sugar
1 1/2 teaspoons salt
1/4 teaspoon red pepper flakes
1/2 teaspoon black pepper
2 sprigs fresh dill, chopped (1/4 cup)
2 garlic scapes, chopped
1 bay leaf


Directions:
1. Cut your cucumbers into your preferred shape, ie. spears or chips
2. In a bowl, combine the water, vinegar, maple syrup, salt, red pepper flakes and black pepper. Stir until the salt is mostly dissolved.
3.Place the cucumbers into a mason jar, leaving about an inch of space between the cucumbers and the lid.
4. Place the dill, garlic and bay leaf in the jar.
5. Pour the liquid into the jar until the cucumbers are fully submerged.
6. Refrigerate for at least one hour. The flavor will continue to deepen for several days.
7.These pickles will keep in your fridge for approximately three weeks!